ChatLab
Lab news
Connor Wagner has received the American Cleft Palate Craniofacial Association's 2023 Junior Investigator Clinical Award! Connor is a medical student working with our lab through a research fellowship at CHOP. At the PCfN he has been working on projects studying visual attention of facial anomalies as well as representations of facial anomalies in film. Congrats on your award and other accomplishments Connor!
Read Connor's new preprint here: https://psyarxiv.com/92hdx/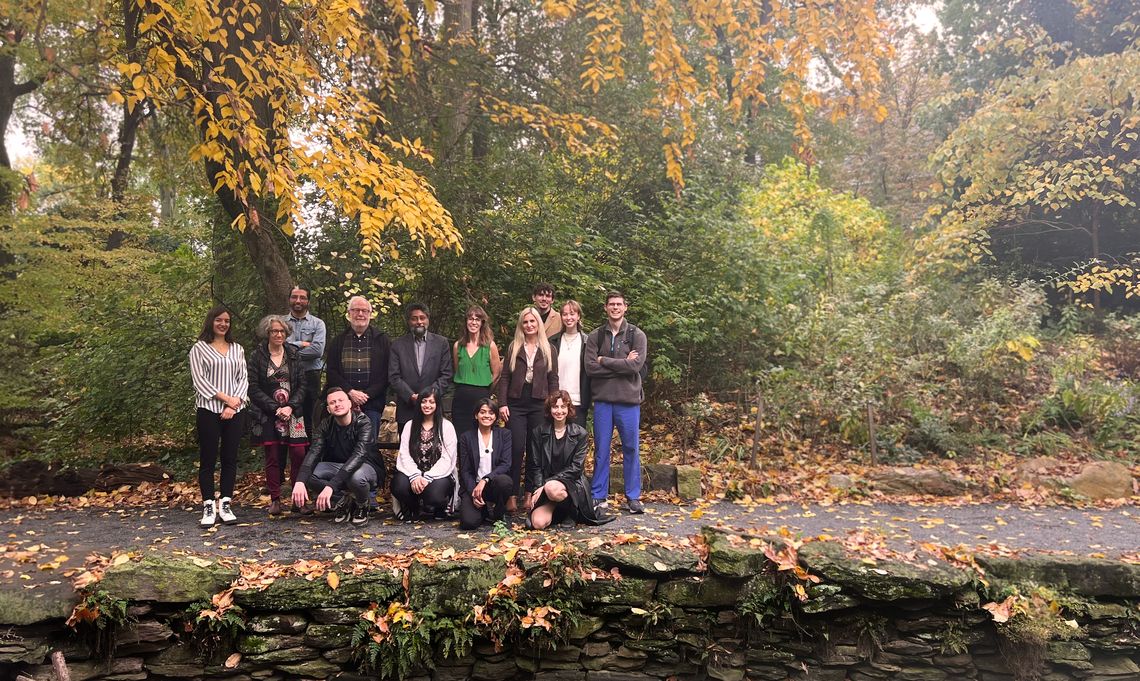 About ChatLab
We explore beauty, language, cognition, and the brain using converging evidence from behavioral, neuroimaging, and lesion studies. We investigate a wide range of cognitive processes, including those underlying aesthetic experiences, the use of figurative and spatial language, and event representation. We're also interested in ethical questions raised by neuroscientific progress.
Our lab is affiliated with the Penn Center for Neuroaesthetics (PCfN).
Lab Members
Director
Staff
Postdoctoral Researchers
Student Researchers
---
Alumni
Postdoctoral Researchers
Iftah Biran
Madhushree Chakrabarty
Alex Christensen
Evan Chen
Erin Conrad
Kohinoor Darda
Tilbe Göksun
Franziska Hartung
Gregor Hayn-Leichsenring
Stacey Humphries
Anja Jamrozik
Yoed Kenett
Nathaniel Klooster
Alexander Kranjec
Marguerite McQuire
Lorna Quandt
Raffaella Ricci
Gwenda Schmidt
Janice Snyder
Sara Waller
Christine Watson
Adam Weinberger
Steve Weisberg
Adam Woods
Denise Wu
Visiting Researchers
Eliza Alawi
Bree Chancellor
Alex Coburn
Roberta Daini
Vicente Estrada-Gonzalez
Annika Hillebrandt
Ting Fung Ho
Mar Llorens Gamez
Juliane Mühlhaus
Alessandro Piedimonte
Diana Rosa-Leyra
Miriam Rosen
Sailee Shikhare
Guo Yuyue
Lauren McCollum
Sashank Prasad
Medical Students
Nadir Bilici
Dillan Villavisanis
Zack Zapatero
Graduate Students
Prin Amorapanth
Lindsey Bupp
Claire Dinh
Ellie Garside
Dexian He
Joe Kable
Sandeep Vaishnavi
Elaine Wencil
Postbaccalaureate Students
Undergraduate & High School Students
Melissa Beswick
Mary Dumler
Noha El Toukhy
Georgia Gerike
Carla Goncalves
Adam Greenberg
Gürer Gündöndü
Geena Ianni
Farhan Jivraj
Adrianna Kashuba
Jonathan Kopelovich
Kate Lauber
Devi Majeske
Katsiaryna Malykhina
Sonali Mehta
Antonio Nicosia
Elizabeth Olson
Michelle Oraa Ali
Kelly Porter
Fiona Shaw
Charlie Siegel
Billy Smith
Ben van Buren
Yuchao Wang
Alex Yu
Lab Managers
Angela Armstrong
Bianca Bromberger
Jesse Calhoun
Matt Lehet
Joe Ptacek
Emily Rogers
Feyza Sancar
Kenneth Thompson
Emily Urban
Page Widick
Ashley Wilson
Jonathan Yu
Patient Coordinators
Eileen Cardillo
Marianna Stark