Research
Current Projects
Our research involves a wide range of topics and approaches. Current projects focus on beauty and morality, the built environment and wellness, and engagement with art. On this page, you can also find our publications & resources.
---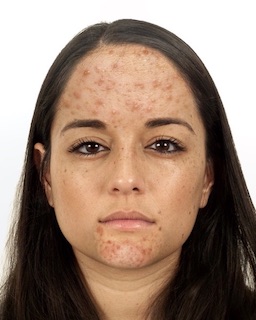 Our research shows that people with facial anomalies, such as scars or paralysis, are viewed as having worse social traits. These problematic stereotypes are associated with implicit biases and neural responses suggestive of diminished empathy and possibly, dehumanization.
Recent work:
Workman, C., Smith, K., Apicella, C., & Chatterjee, A. (2022). Evidence against the "anomalous-is-bad" stereotype in Hadza hunter gatherers. Scientific Reports. https://doi.org/10.1038/s41598-022-12440-w
---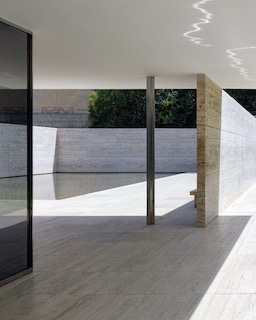 What are the specific features of interior and exterior spaces that promote wellness? We investigate how various design features, such as ceiling height or wall curvature, can determine our experiences along certain psychological dimensions—coherence, fascination, and hominess.
Recent work:
Weinberger, A. B., Garside, E. W., Christensen, A. P., & Chatterjee, A. (2022). Effects of expertise on psychological responses to buildings and natural landscapes. Journal of Environmental Psychology, 84, 101903. https://doi.org/10.1016/j.jenvp.2022.101903
---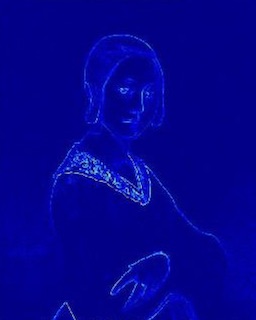 There are many ways to measure the physical properties of an image. One approach is to study patterns in low level features, such as in the distribution of visual edges in a work of art. Based on the strength and orientation of edges, we can quantify properties such as visual complexity and measure the extent to which these properties affect our aesthetic preferences.
---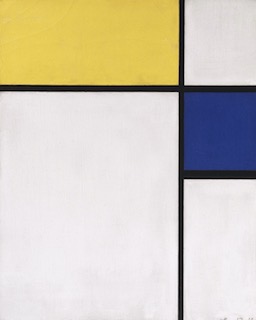 Individuals perceive a varying quality of motion in abstract work by artists like Jackson Pollock and Piet Mondrian. We examine how this motion affects aesthetic preferences. We're also exploring whether preferences for motion are affected in individuals with Parkinson's disease, who may have difficulty forming representations of action and movement.
---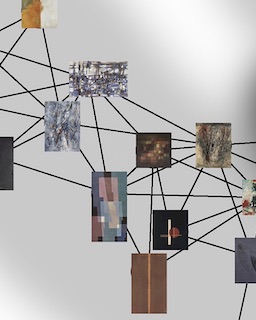 There is enormous variety in the universe of visual art. A powerful method to bring order to this chaos is network analysis. Networks help us cluster images that have similar physical properties or that have been described using similar language. These groupings help us reveal underlying patterns in how we respond to art and what drives our appreciation for beauty.
---